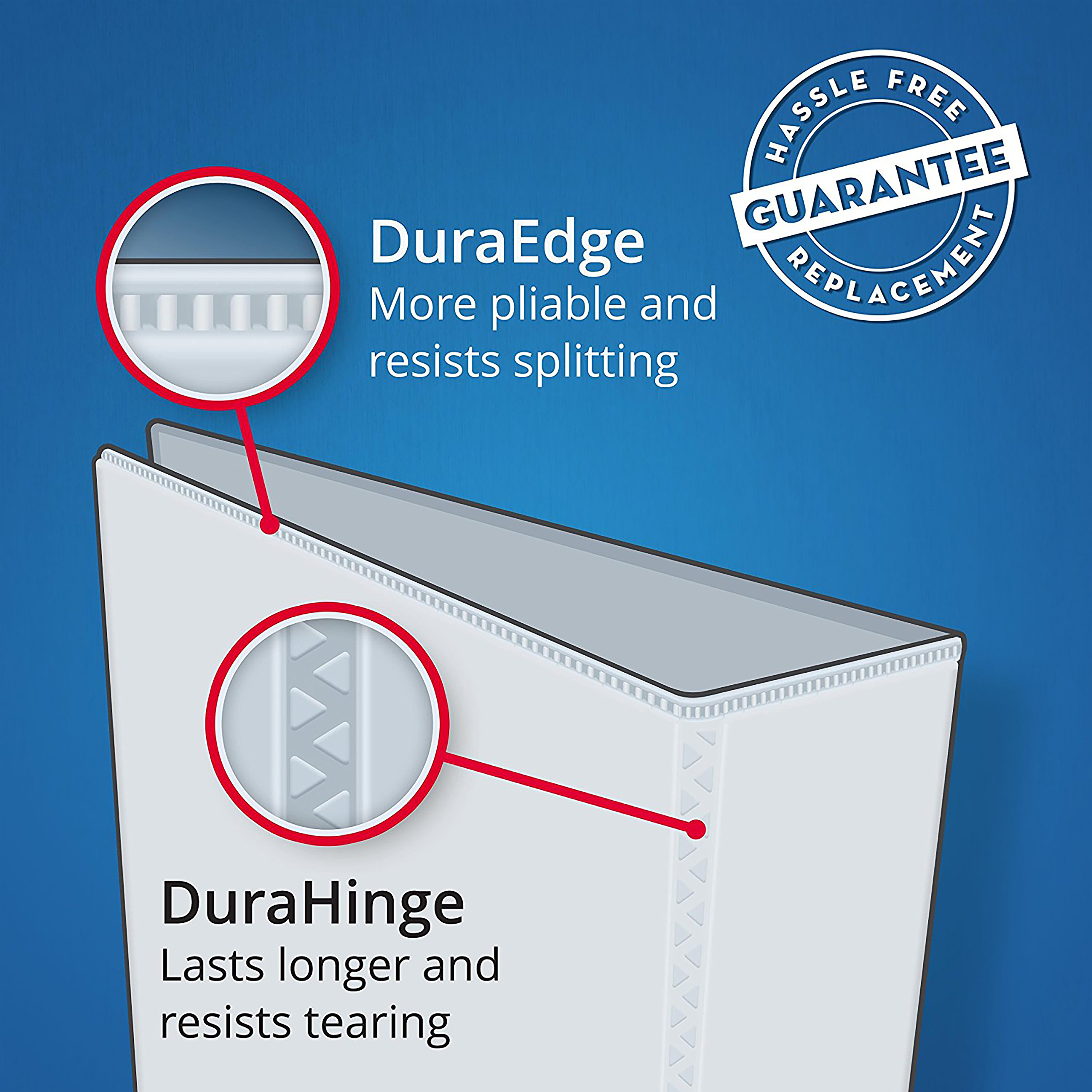 Binder is stronger, lasts longer and resists tearing, while sides and top are more pliable and resist splitting.
Deep texture film offers a smoother finish and features a linen pattern for high-quality look and feel.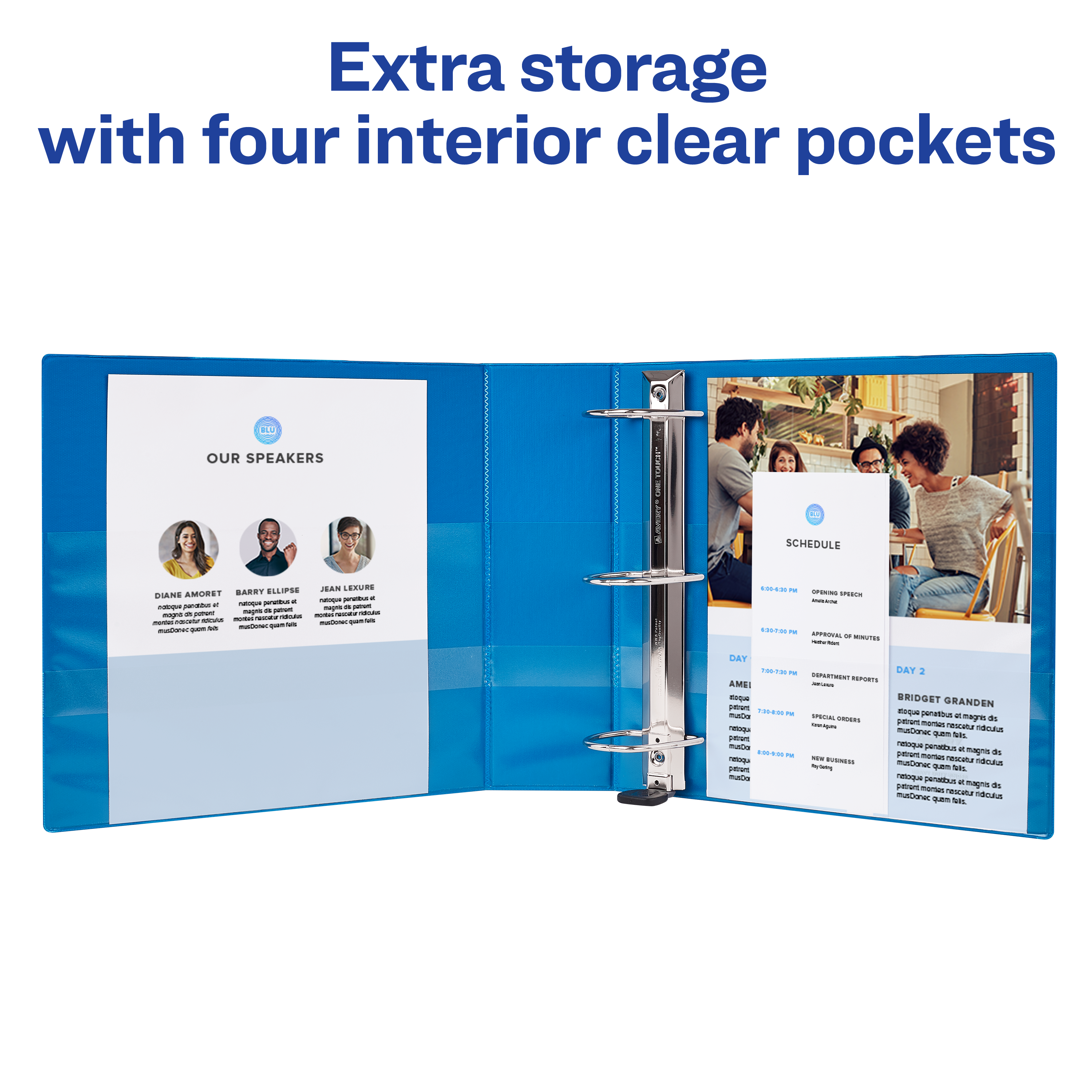 Binders feature four interior pockets for storing loose and unpunched paperwork.
Just pull the lever to open the rings for adding, replacing and removing pages. Then push to lock the rings in place.